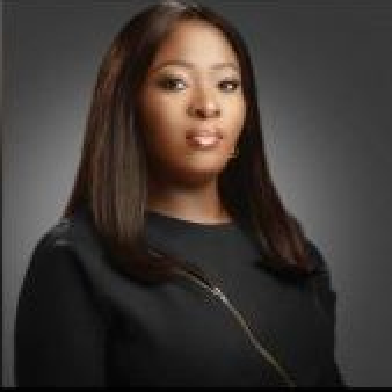 Mrs Adetoun Ibilola Popoola
GENERAL MANAGER, LAGOS STATE PARKS AND GARDENS AGENCY
Adetoun Ibilola Popoola, born in 1984, attended the prestigious Queen's College in Lagos.
An Alumnus of the University of Lagos (UNILAG), she bagged a B.Sc. in Business Administration in 2004. Adetoun also obtained an M.Sc. in Marketing and Communications Management from the University of Hull, UK in 2009.
Adetoun started her career in Banking as an Executive Trainee with Guaranty Trust Bank Plc in 2006. Her passion for excellence earned her exceptional promotion to the position of Banking Officer in 2012 and then Senior Banking Officer in 2015. With over 10 years experience in project management, customer experience and quality management, she joined the Strategy and Corporate Transformation Group of the Bank of Industry in 2018 as an Assistant Manager where she played an exceptional role in the success of the 2019 ISO 9001:2015 Quality Management System
Surveillance Audit for the Bank of Industry. Adetoun has attended several seminars and workshops within and outside the country, including: ISO 9001:2018 (Quality Management System) Internal Audit Certification; Root-Cause Analysis based on Lean Six Sigma Methodology Certification Training (by British Standards Institute); ISO Integrated Management System – Lead Implementer (Certification Training) (by British Standards Institute amongst others.
In 2019, Adetoun was appointed the General Manager of Lagos State Parks and Gardens Agency (LASPARK). Since her assumption of office, she has intensely propagated the environmental sustainability vision of the State Government through various initiatives. Adetoun is happily married with children.