PRESS RELEASE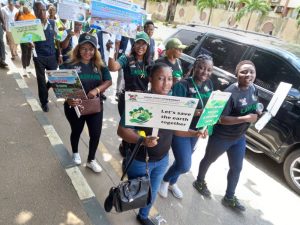 As part of its mandate to secure a clean, healthier and sustainable environment conducive for economic growth and wellbeing of citizenry in the state, the Lagos State Ministry of Environment & Water Resources today 31st May 2023 flagged off activities in respect of the impending Year 2023 World Environment Day in collaboration with other agencies under its supervision.
The Lagos State Parks and Gardens Agency (LASPARK) was well represented in the walk for fitness which heralded the week long activity.
The World Environment Day is an annual event celebrated internationally with the theme for this year being "Solution To Plastic Pollution".
The ministry will be joining the rest of the world to commemorate the day on Monday 5th June, 2023.