LASPARK COMMEMORATES BIRTHDAYS OF NINE PERMANENT SECRETARIES WITH TREE PLANTING EXERCISE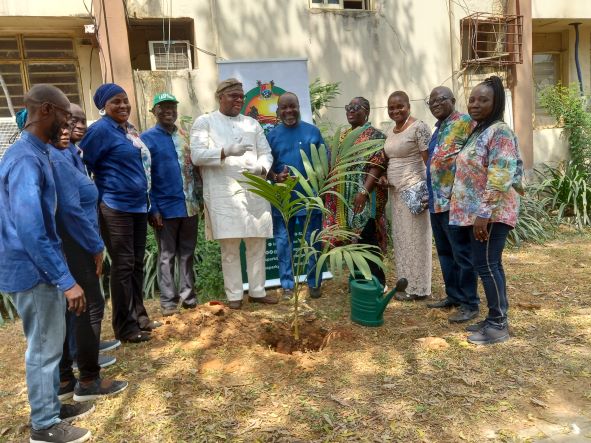 The Lagos State Parks and Gardens (LASPARK) has marked the 2022 last quarter commemorative tree planting birthday exercise for Permanent Secretaries at the Secretariat, Ikeja.
Speaking at the event held today, the General Manager of LASPARK, Mrs. Adetoun Popoola, said the exercise is done quarterly to commemorate birthdays of Permanent Secretaries in the State by planting trees in their honour, adding that the activity is the agency's instituted programme to continually promote the habit of tree-planting.
According to her, the event is also one of the policies of LASPARK to make Lagos greener and healthier through planting and maintenance of trees.
Popoola reiterated that trees play significant roles in a green and healthy environment by nourishing the entire ecosystem and serving as important habitat for all and sundries.
Engr. Shodeinde Olalekan Nurudeen and other Permanent Secretaries from various Ministries, whose birthdays fall within the last quarter of Year 2022 participated in the commemorative birthday tree-planting exercise.