LASG GREENING INITIATIVE RECEIVES BOOST FROM ACCA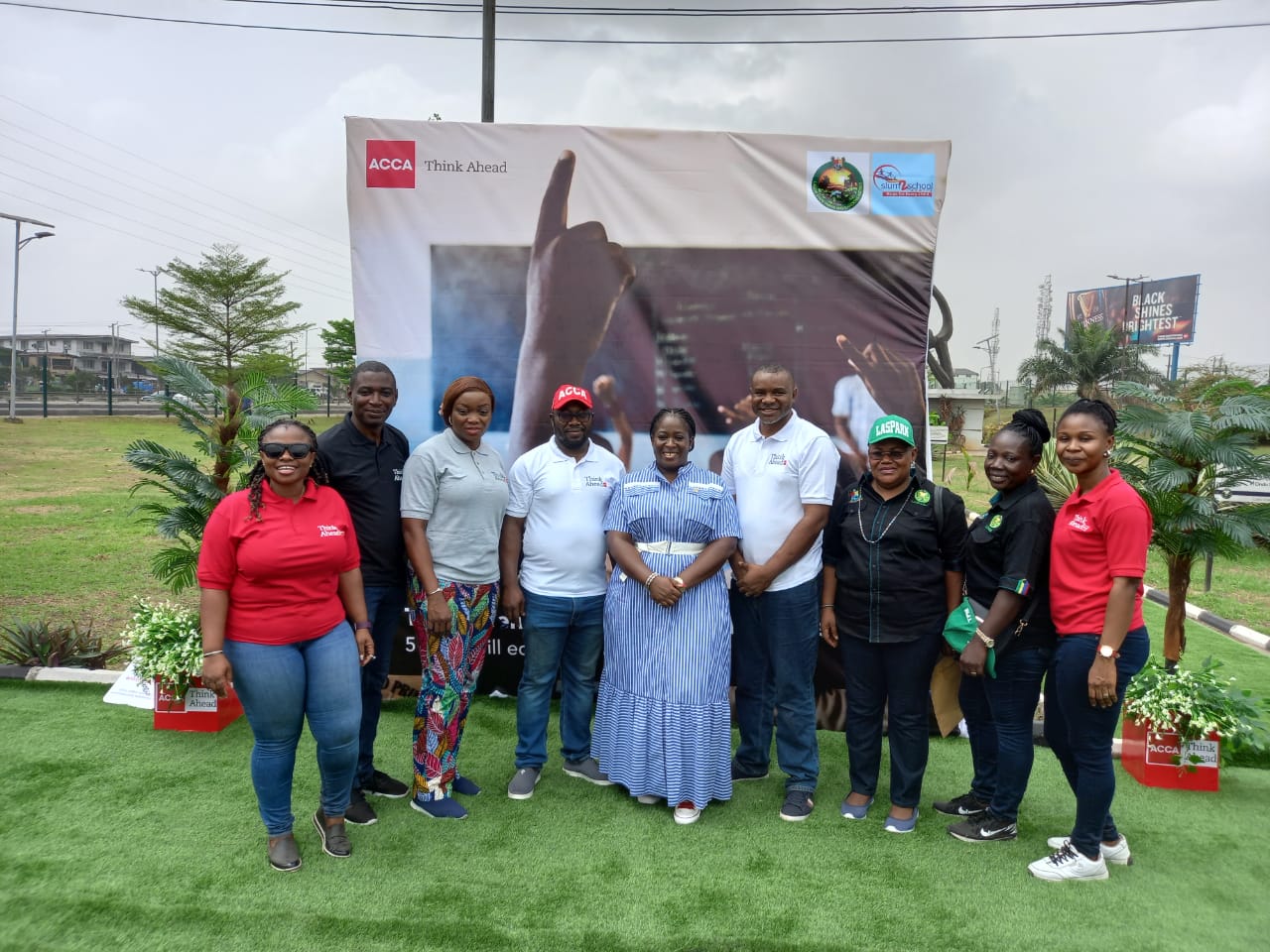 In a bid to support the efforts of the State Government towards ensuring a greener, healthier and sustainable environment, the Association of Chartered Certified Accountants (ACCA) has collaborated with the Lagos State Parks and Gardens Agency (LASPARK) to plant 100 trees at Ojota road median.
Speaking during the ceremonial tree planting event held on Saturday at Gani Fawehinmi Park, Ojota, the General Manager of LASPARK, Mrs.
Adetoun Popoola, said that as part of its strategic commitment to align with the Sustainable Development Goals, ACCA has kicked off its Green Canopy Project to plant 100 trees.
Popoola noted that it is gratifying for a body like ACCA to indicate interest in planting trees and called on individuals, public and private organisations as well as Non-Governmental Organisations (NGOs) in the State to emulate the humanitarian gesture.
In her words: "Lagos is one of the world's megacities with rapid urbanisation. In the next couple of years, it is projected that the city will experience a population explosion and when this happens, ecosystems and the essential natural assets they provide will be depleted. Therefore, it behoves us to ensure complete restoration of the environment and this can only be achieved through planting as many trees as possible".
Speaking further, the General Manager stated that tree planting remains the cheapest nature-based solution to mitigate the effect of global warming, stressing that the best way for residents to make a difference and prevent the city of Lagos from sinking as a result of overpopulation is to plant and care for a tree.
Also speaking, Mr. Tom Isibor, Country Head, ACCA Nigeria said the Partnership with LASPARK encompasses three of the 17 United Nations Sustainable Development Goals, namely: Education, Climate Action and Partnership.
Isibor averred that the Association partnered with LASPARK to contribute its quota to the restoration of the environment, revealing that proceeds realised from the collaboration will be used to sponsor the education of 42 children for a year through the Slum2School Organisation.
He, however, enjoined everyone to be an agent of social change, saying: "You don't need to be a titled leader to make a change. Just look around you, identify and embark on the change that will impact the environment".