LAGOS STATE TREES FOR LIFE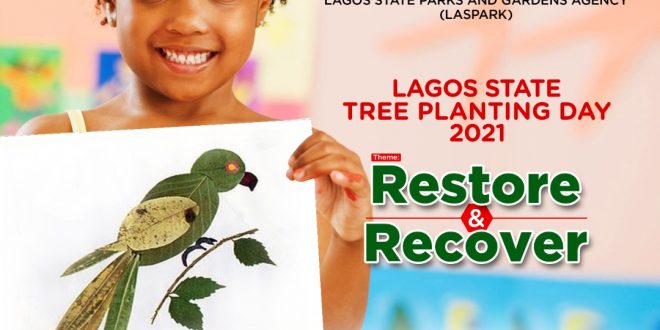 July 14th is the Year 2021 Lagos State Tree Planting Day and our theme for this year is "Restore and Recover"
As part of activities for this year's celebration, we have designed an Art Competition for kids.
The task is very simple…
We want you to produce a piece of art (drawing, painting, collage etc.) based on this year's theme "Restore and Recover.
Here are the rules:
Participants MUST be between the ages of 4 and 12 and MUST live in #Lagos.
All submissions must be sent via email to [email protected] with the subject LAGOS STATE TREE PLANTING DAY 2021: RESTORE AND RECOVER.
Attach a very clear picture of your entry to the email and please include your Full Name and Age
Please don't let Mummy or Daddy or Aunty or Uncle do the work for you 🤨
The competition will close at Noon on Friday July 30th, 2021 and winners will be announced within one week.
All the best kidsssss!!! We can't wait to see your brilliant artwork. We're super excited!!!
lagosstatetreeplantingday2021
restoreandrecover
greenerlagos
healthierlagos